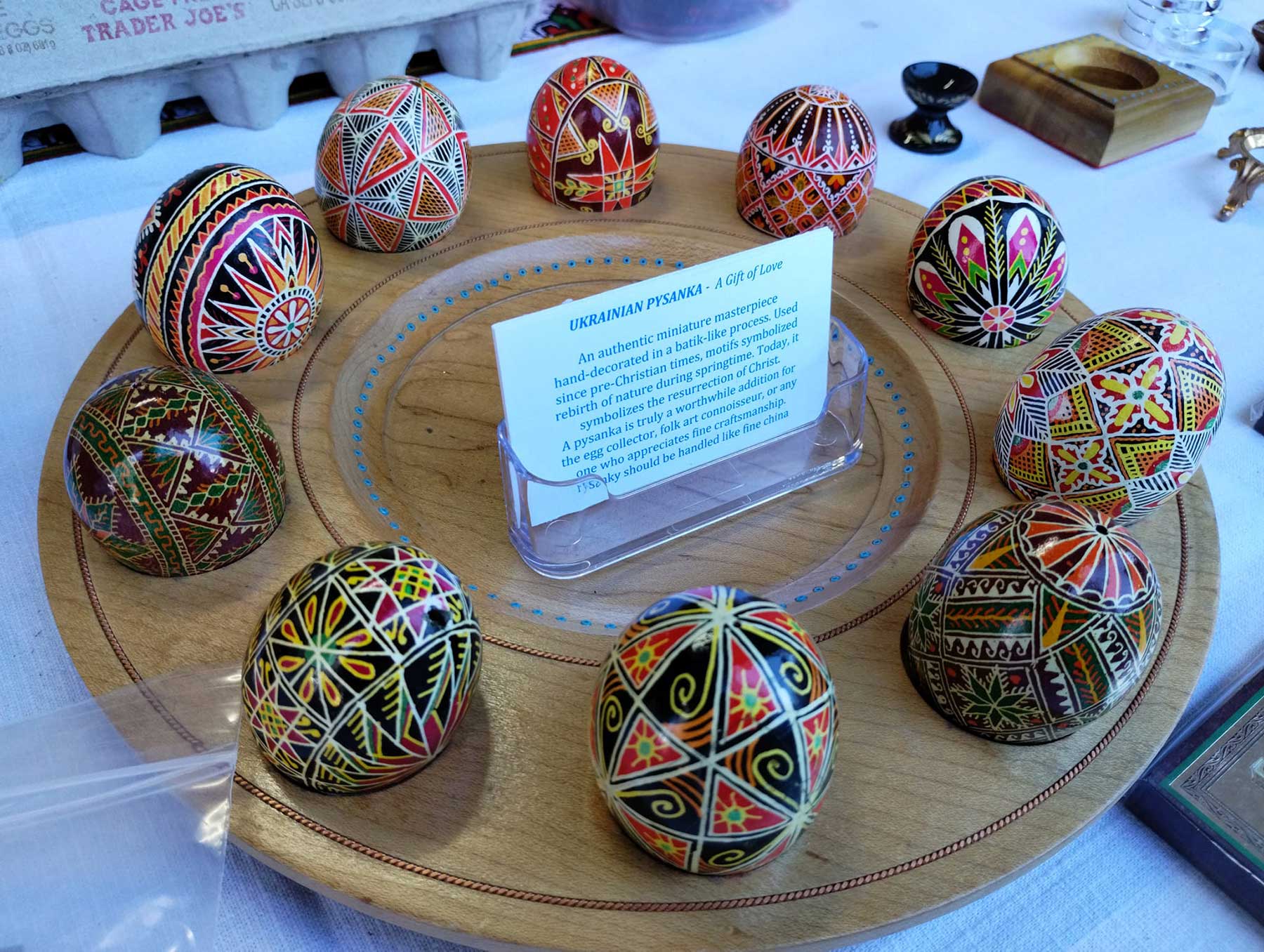 Pysanky Workshop
46
46 people viewed this event.
Join us in decorating Pysanky — a Ukrainian tradition handed down through families for centuries. Pysanky – from pysaty (писати), "to write"– are masterpieces of Ukrainian art, where the designs are "written" in hot wax on a raw egg with a stylus and dipped in succeeding different color dyes. Filled with images of ancient symbolism and using a "batik" technique with the hot wax, this practice of decorating eggs at Easter represents the changing of seasons, of emerging Spring, new life, and hope. In this 4-hour workshop you will learn how to decorate eggs using designs made with wax and colored vegetable dyes according to the practices of generations.
Dr. Ihor Kunasz is your guide, with more than 60 years of experience in the production experience. We provide most of the tools needed including the kistka (drawing tool), wax, eggs, dyes, and a color design folder with shapes and images to follow. These tools used are available for sale after the workshop if you want to continue making eggs with friends and family. Please bring a tall flame single candle, a sharpened pencil, and a soft cloth to remove the wax.
Cost is $25 adults, $10 for students, and no cost for children to age 12 accompanying parents. Due to the nature of the work this workshop is not appropriate for unaccompanied children under age 7.
Additional details will be sent to registered participants.